This post is also available in:

繁體中文 (Chinese (Traditional))

简体中文 (Chinese (Simplified))
Kickstarting Your First Business on Retail? Here's a Guide on How to Set Up a Retail Outlet Business in Hong Kong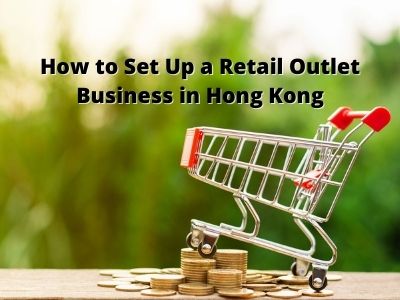 Retail is a challenging industry, yet indubitably an exciting one. Unlike other businesses, retail companies do not follow a rigid structure and have more freedom in choosing their products. In a strategic location like Hong Kong, retail businesses thrive exponentially due to the influx of foreign investors, tourists and the locals as well. Hong Kong has long established itself as the premier oriental financial and economic hub, will welcome your company plenty of benefits. So, how do you kickstart your very own retail business in Asia's World City?
Beginning Your Retail Venture
Before starting your retail business, keep in mind that there are several aspects that you must laser focus on, such as:
1. Business Management Plan
Draft yourself a thorough business plan. No details are too big or small to be included in your plan. The business plan will be your guide on clearly showing you what you want and what you do not want in your company. On a side note, remember to make adjustments as you go. As you progress through the many steps in setting up a retail outlet, you will encounter more new information and ideas, which is why it is necessary to make suitable amendments. That said, your course of actions will be taken based on the business management plan you have developed.
2. Legal Advice
Protect your business (and yourself) through a legal service. It is imperative to find an experienced lawyer to assist you in comprehending the law and avoid you from making huge irreversible mistakes that can result in the damage to your company's reputation. A lawyer will also help to develop employment contracts, aid you in naming and trademarking the chosen name for your company and delegate obligatory taxes.
3. Inventory
Ask yourself these questions when you begin listing your inventory:
What will I sell to my customers?
Where will I get a source/seller?
How will I finance my products?
Essential inventory bookkeeping is crucial to the makings of any retail company. Inventory management allows you to run multiple retail outlets, ensure you always have enough stocks for your customers and keeps track of your products and expenses. If you can clearly answer these questions, then move on to branding your company.
4. Branding
Do not make a mistake in overlooking the art of branding. Your customers will associate your company, its products and your brand together. Therefore, put in the work to invest in branding and advertising your outlet well enough to build a name of its own. Good branding makes all the difference; it helps you to stand out and distinguish yourself from the competition, leaves a lasting impression on your customers and subsequently creates brand loyalty.
5. Target Audience
Decide on your niche market and study the demographics. From the background, economic status all the way to their purchasing power should be revised. Here, you will have an idea on who you are trying to persuade and sell your products to.
Get Started Today
As all Hong Kong companies do, you also have to register under Hong Kong's Companies Registry. Good news for entrepreneurs who are looking onto how to set up a retail outlet business in Hong Kong is the low taxation system. The city has no VAT levied on products and labour, meaning that there are no capital duty tax or payroll tax. However, bear in mind that property owners need to pay real property tax with the income gained from storage space rentals. Do your thorough research and begin your exciting adventure today!