This post is also available in:

繁體中文 (Chinese (Traditional))

简体中文 (Chinese (Simplified))
Ensure Smooth Operational Functions With a Shareholder Agreement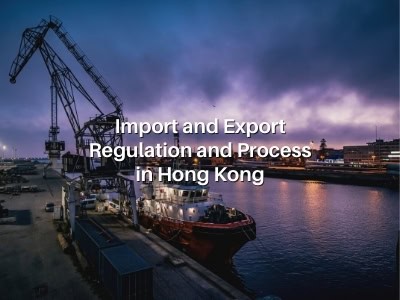 Very few countries in Asia have such a vibrant marketplace, and Hong Kong is one of them. If you're hoping to delve into this market, you must understand the import and export regulations and processes.
The legal parameters of doing business here are essential to your business success. Having a local expert like 3E Accounting guiding you through the process will be immensely helpful in this situation.
Why Hong Kong Is the Ideal Trade Destination
The country has a natural harbour where the waters run deep. This free port also happens to have no restrictions on your rights to export and import goods. Yes, it is a free port, but you still need to comply with the local regulations.
A country is also an ideal place for trade because there is customs tariff imposed on goods. Only four categories of goods have imposed excise duties on them. These are:
Tobacco
Hydrocarbon oil
Alcoholic beverages
Methyl alcohol
Excise duties are imposed on these, whether or not they are imported or exported.
What Are the Processes Involved?
The import and export regulations in Hong Kong have certain processes that must be followed:
The Proper Licensing
If you want to import or export certain goods, you need a license to do so. This is a requirement by the country's Strategic Commodities Control System. Examples of these goods include chemicals or military equipment. You don't need a license if the goods will not leave the transportation vehicle while they are in transit.
The Origins of The Export
Products that are exported from Hong Kong undergo a certification system. The origin of the goods must be determined before they are sent abroad. This ensures they meet the requirements of the importing authorities abroad. The Director-General of Trade and Industry will issue these certificates. The Director-General has the power to do so under the Export (Certificates of Origin) Regulations of the Import and Export Ordinance (Cap 60). Countries who have a free trade agreement with Hong Kong enjoy preferential treatment when it comes to tariffs. That is provided that they meet the very specific rules of origin.
Why Do I Need Professional Assistance?
Sometimes, a process seems straightforward enough. However, it is only once we start to get involved that we begin to understand the little complications that start to show up. When it comes to all legal matters, you want to have someone on your side who knows that they are doing. Overlooking or misunderstanding the legal requirements could land you in hot water with the local authorities.
For more information about 3E Accounting and our services, contact our team today.