3E Accounting Hong Kong Awards and Milestones
Our Awards and Milestones
3E Accounting and its directors have earned the following international and local forms of recognition.
The 3E Accounting Team is Led by a Group of Accredited and Experienced Professionals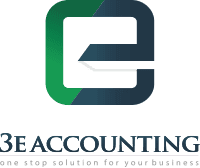 In 2018, 3E Accounting was established as a provider of accounting, taxation, corporate secretarial, and company incorporation services in Hong Kong.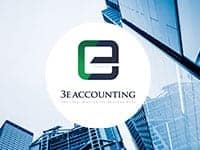 Lawrence Chai, managing director of 3E Accounting firm welcomed the move by SGX to enhance professional accounting standards. Commenting in news reports by TODAYonline and malaymail, he said, "The measures taken by SGX would help in increasing the quality of audits. Without SGX's involvement, it is sometimes hard to tell clients that further checks are needed because the clients may think that the auditors just want extra fees." View More
3E Accounting Limited, Hong Kong is very proud to have been recognized by ACCA as an Approved Employer since 11 May 2019. The ACCA Approved Employer Program only names entities that ACCA recognizes for having high standards of staff training and development. With this award, you can rest assured that 3E meets or exceeds global standards for its teaching and developmental support.