This post is also available in:

繁體中文 (Chinese (Traditional))

简体中文 (Chinese (Simplified))
The Free Trade Zones and Free Port in Hong Kong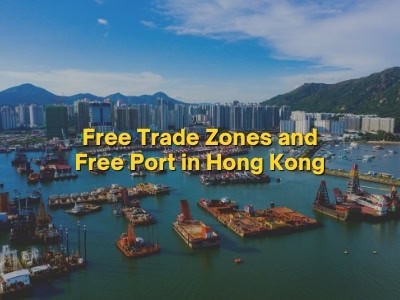 3E Accounting explains all about the free trade zones and free port in Hong Kong.
Hong Kong (HK) has many accolades to its name. It is globally recognized as the financial and business hub while offering some of the lowest tax rates in the world. Its free trade policy has earned HK the eighth largest global trade area ranking. It also has the busiest container port in the world. Goods entering and exiting free trade zones and free port in Hong Kong enjoy a trade-barrier free system. This encourages and maintains strong support and access to international markets while leveraging on transportation and transformation of goods.
The Freedom to Trade
Free trade zones are also known as enterprise zones are basically duty-free areas. They generally do away with tariffs and trade quotas, encouraging relaxation of financial regulations to encourage trade. Special government support, regulations, and tax breaks facilitate economic freedom to develop the area.
In a free port, goods can be exempted from normal customs inspection and duties. Imports that enter a free port do not have to pay tariffs and need only basic documentation. These imported goods can be worked on or processed within the free port. They are then exported out of the country without having to pay full tariffs. HK does apply some restrictions or duties where it is required. These include matters of national security, public safety, and health or when it is required to do so under its multilateral obligations.
Hong Kong has been ranked top in the Freedom to Trade Internationally index and its free-market principle is a cornerstone of its global hub status. Its free port status means no customs tariff on imports. HK also does not have sales tax or value-added tax. It does however collect duty on four types of goods, irrespective of their status. These are alcoholic beverages, tobacco, methyl alcohol, and hydrocarbon oil.
As a founding member of the World Trade Organization (WTO), Hong Kong is a strong proponent of the free multilateral system of trade. The WTO was established in 1995, replacing the General Agreement on Tariffs and Trade (GATT), and has approximately 164 members.
In pursuit of its international free trade policy, HK is allied with the following:
Full Member and Active Participant

Asian Development Bank
Asia-Pacific Economic Cooperation (APEC)
World Customs Organization

Informal Member & Observer

United Nations Economic and Social Commission for Asia and the Pacific
Trade and Development Committee under the Organization for Economic Co-operation and Development (OECD)

Active-Participant

United Nations Conference on Trade and Development
Hong Kong is pushing to be a part of the world's largest regional free-trade bloc, which was established by the Regional Comprehensive Economic Partnership or RCEP. This trade deal aims to ameliorate the pandemic-hit economies of its 15-member states by facilitating free movement of goods and services within the bloc. RCEP covers one-third of global gross domestic products (GDP) and will reduce barriers to trade. Currently, HK has bilateral trade deals with all member states which accounts for 71% of its goods trade.
To know more about free trade zones and free port in Hong Kong, Contact 3E Accounting today. Our team of professional business consultants is primed to assist with all your queries. We offer business solutions that can be customized to suit any budget and requirement.