This post is also available in:

繁體中文 (Chinese (Traditional))

简体中文 (Chinese (Simplified))
Compulsory Employees Insurance in Hong Kong – Ensuring Safety and Health Concerns Are Taken Care of During Employment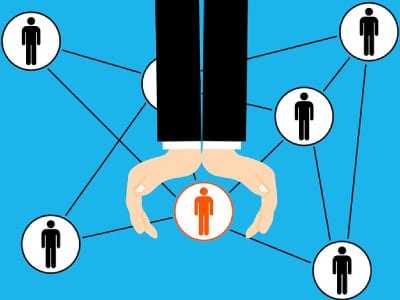 Every company in Hong Kong must have a corporate or company insurance policy that covers for employees according to their job risks. Employees are the real drivers of a company as they deal with the stresses of the workload fulfil the company's mission or trade objectives.
Compulsory by Law
Hong Kong's Labour Department states all employers are liable to compensate for their employees work injury, occupation disease and death during their employment. Such law also applies to employees posted out of Hong Kong by a Hongkee employer as well as foreign employers who do business in Hong Kong. Hence, employers would require insurance to compensate for employees occupational injury, disease or death. The ordinance also urges all employers to purchase and maintain ample quota of compulsory employee insurance. If an employer does not have coverage for employees, a maximum fine of HK$100,000 and two years in prison awaits them. Besides, if a work accident occurs to an employee, the recoverable amount paid in advance by the Employees Compensation Assistance Fund Board will be unlimited, subject to the court's decision. The law states clearly that an employer cannot deduct employees salary to pay for the insurance.
Insurance Coverage
For employers with 200 employees or less, a minimum amount of insurance coverage per event should not be less than HK$100 million. For employers with more than 200 employees, the amount should not be less than HK$200 million. However, these amounts are not the maximum liability employers need to bear. It is possibly more. Thus, employers should assess the risks and consult advice from insurers for an amount more than stated here.
Yearly Premium Amounts
Each employee insurance premium amount reflects the job risk level and employer's business nature. On average, a clerk is low risk; a kitchen worker is considered medium risk and construction workers are high risks.
Compensation
As a rule, the employer is responsible for paying compensation, even if the employee may have faulted and neglected safety measures. As such, the compensation sum will be payable by the employer's insurance underwriter only up to the amount insured under the policy. However, employers are exempted from paying compensation if;
an employee hurts himself or commits suicide;
an employee can still work and earn full wage despite an injury;
an employee suffers an injury that is directly caused by employees drug use or abuse; or
an employee suffers an injury that is caused by accident while under the influence of alcohol, not resulting in death or permanent disability.
Contracting Disease
Before employment in an industry where employees are prone to contracting an occupational disease, employers can require employees to undergo a medical examination at the employer's expense. If employees refuse, the employee will lose some compensation entitlements in the future.
Notifying Accidents
In the event of work accidents, an injured employee must notify their employer in verbal or written form as soon as possible. Failing to notify immediately may risk employee's compensation claim. The employer must notify the Labour Department of any accident or occupational disease within 7 – 14 days. Employers must also inform the insurer the soonest possible within the timeframe and in the specified format, whenever an employee suffers an injury.