Government Launches iBond Under the Government Bond Programme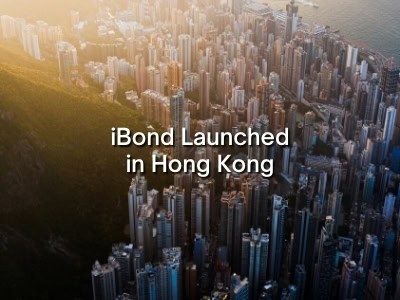 The Hong Kong Government has launched the iBond, a 2020 inflation-linked retail bond. This is under the Government Bond Programme retail section.
The iBond is available for subscription for Hong Kong residents. The idea is to provide the country's residents with a stable and safe investment alternative while developing the bond market locally. The initiative was announced under the 2020-21 Budget.
The iBond will be issued by up to $10 billion. Authorities can consider increasing that to a maximum of $15 billion. It will be subject to market response. The bond will have a three-year tenure, and holders will be paid their interest once every six months. The rate of the interest is linked to the Hong Kong inflation rate, subject to 2% minimum.
The Subscriptions
iBond subscriptions began October 23 and will finish at 2 pm on 5 November. Residents can apply through a securities broker, placing bank, or Hong Kong Securities Clearing Company Limited.
The bonds will be issued on 16 November. It will be listed the following day on the Stock Exchange. More information is available on the Government's Bond Programme website here.