The Legislative Council in Hong Kong Releases New Bill to Reduce Profits Tax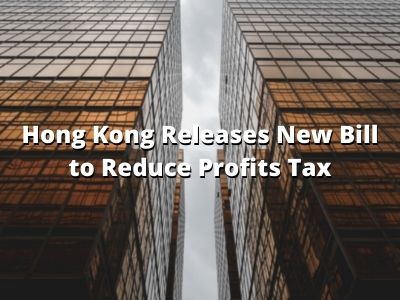 The government of Hong Kong passed the Inland Revenue (Amendment) (Profits Tax Concessions for Insurance-related Businesses) Bill 2019 previously on the 15th of July 2020. The Legislative Council approved bill would introduce interesting tax rates for eligible profits derived from the various insurance business.
The Ordinance is looking to amend the Inland Revenue Ordinance (Cap. 112) to reduce the profits tax rate by half; this means that once the bill is in effect, a tax rate of 8.25% will be instituted, cutting by half the profits tax rate for all general reinsurance business. First proposed during December of 2019, the bill that was quickly passed contains many benefits for insurers.
The Secretary for Financial Services and the Treasury, Mr Christopher Hui noted that the new Ordinance will also further promote the development of the marine and speciality risk insurance businesses of Hong Kong. Additionally, he said that the government will improve on the progress of high value-added maritime services. The new Ordinance will aid the insurance industry to grab new opportunities, including those arising from the Belt and Road Initiative.
He also announced that the Government and the Insurance Authority will move towards the next stage of preparatory work, which covers the formulation for implementation details and drafting of subsidiary legislation. The Government plans to implement the said tax concessions within the end of 2020 or early 2021.
The International Markets
Previously, the tax incentives in Hong Kong's insurance sector have only been offered to captive and professional insurers. To elevate Hong Kong as the premier global insurance centre, the government passed to bill with the intention to ensure that the local insurers are operating on an optimum level those based in other jurisdictions. The bill will also help Hong Kong to attract more insurers from all around the world. The current and latest bill would elevate Hong Kong's private equity market and increase demands for domestic-related professional services. This will aid in Hong Kong's economic status and solidify the nation as a premier global insurance centre.
The bill will give Hong Kong's insurers a competitive edge in both regional and international markets. With all the combined efforts and initiatives, the nation will soon propel to a global insurer's hub.