This post is also available in:

繁體中文 (Chinese (Traditional))

简体中文 (Chinese (Simplified))
Start an Online E-commerce Store in Hong Kong With Plenty of Ease of Doing Business Ready at Your Disposal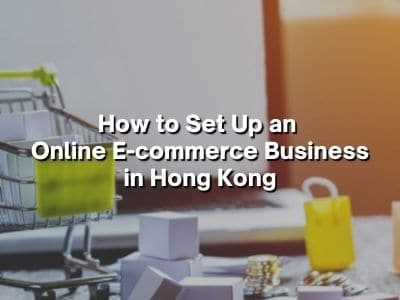 What entices you about Hong Kong? Is it its buzz of life or limitless business opportunities? Well, if you say both, you guessed, right! Hong Kong's attraction is mainly known as a global financial and business hub. Just as it is the gateway to China, so is Hong Kong a hub for local businesses to flourish amongst global giants. Its people are both dynamic as they are a high consumption society. Despite the current situation plagued by the pandemic, online stores are not showing signs of slowing down. Hence, why not set up an online e-commerce business in Hong Kong to see how far it can grow and expand. You will learn so much more when your online business takes off.
Size Don't Matter
Hong Kong may be small and lack of resources. But it makes up with becoming a global financial hub as well as the marketplace. Its modern infrastructure and ease of doing business have others swarming the city. Thus, Hong Kong is inundated with global names and brands, making Hong Kong their starting point. The size of its population speaks for its economy and its high amount of consumption in everything. It may seem like the market in Hong Kong is imbued to the bone. But there is always a demand for something from its citizens or beyond. Thus, if you plan to set up an online e-commerce business in Hong Kong, you can start it any time.
Business Attraction
Entrepreneurs are easily tempted to start a business in Hong Kong because of its attractions. The attractions are in terms of its pro-business environment, and it is the world's freest economy. Hong Kong's favourable taxation policy makes business-minded people fall head over heels. The secure banking system is among the top traits business owners are moving their business to the city. Budding entrepreneurs from all over the world, including local, testify to the easy company formation in Hong Kong. Hong Kong also boasts a modern information and technology infrastructure. What else? Oh, there is a large pool of internet users, and internet usage at the business level and start-ups find it is affordable to set up a business in Hong Kong. All these are explicit ingredients to set up an online e-commerce business in Hong Kong.
E-commerce Business Essentials
Even if you intend to set up an online e-commerce business in Hong Kong, you still need to outline a business plan. With the business plan all set, the next step is to register a company. Pick and choose the company structure wisely. Next, open a bank account. After which, you should open up a merchant and Paypal account. Your next move is to get onto the marketplace. If you plan to create your website, then you should get in touch with hosting services in Hong Kong. They can offer domain name registration, feasible hosting plan and website building services. Most of it comes with an e-commerce system. Otherwise, you start selling through eBay or Amazon.