Dates to Remember: Hong Kong Public Holiday Guides
Who wouldn't desire to bask themselves in the comfort of ancient wonders and the energy of modern innovations? Hong Kong has now become Asia's centre for trade, business and culture. When you step in the fairytale-like world of Hong Kong, you experience the best of both worlds! If you're planning to visit this nation soon, here's our simplified Hong Kong public holiday guide for you to get the most out of your travel.
The Hong Kong public holidays are listed below in chronological order and the significance of each celebration. With this guide, you can envelop yourself with Hong Kong's charisma and distinct identity that you'll love! Public holidays are celebrations to which every Hong Kong citizen commemorates. Despite differences in religion, every Hong Kong citizen is united to celebrate such wondrous moments.
Ready to experience fun at another level? Here are the celebrations you need to mark off your calendars.
New Year's Day
On 1st January – All nations that observe the Gregorian calendar recognize 1st January as the official start of the year. Hong Kong is known for its lavish celebration of New Year's Day. From its magnanimous fireworks display to the street dances, to every citizen's unique antics for this loud and rambunctious day, Hong Kong leaves no stone unturned for this celebration.
Lunar New Year's Day
Between January or February – Attracting thousands of tourists every year, Hong Kong's celebration of Lunar New Year is a visual feast every person should witness. This day marks the beginning of the worldwide famous, Spring Festival Holiday. You'll discover a variety of vibrant floats, energetic dragon dances, music bands and more! What's more, you can eat your heart out with street cuisine and shop to your wallet's content for Hong Kong is known as Asia's shopping paradise!
Ching Ming (Qingming Festival)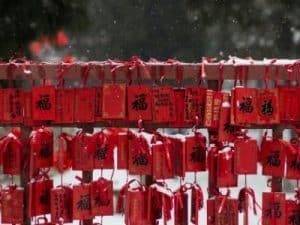 During April – Ancestors play a considerable part in every nation's formation of traditions, culture and history. Hong Kong pays tribute to their honoured ancestors through the celebration of Ching Ming (Qingming) festival. The Ching Ming festival is also known as "tomb-sweeping day." For this celebration, families gather around their ancestors' tomb, clean their graves, and pray for them. They also offer food dishes as part of their rituals and burn joss papers and sticks before leaving.
Good Friday
During April – As an acknowledgement to the celebration of Christian holidays, Good Fridays are public holidays in Hong Kong. Usually, the festival is associated with long weekends and people observing the death of Jesus Christ. As stated in the Bible, the celebration of Good Friday follows his passion, crucifixion, death and his resurrection later remembered on Easter Sunday.
Labour Day
On 1st May – Workers in Hong Kong are celebrated for their patriotic contributions to the nation's overall welfare and economy. Without their consistent efforts, Hong Kong wouldn't be as vibrant and enjoyable as it is right now. As part of commemorating workers everywhere, Labour day is known for its dragon boat races, and festivity of dumplings and traditional foods served in every home. Moreover, this day is a non-working day as a period of rest to honourable Hong Kong workers.
Birthday of Buddha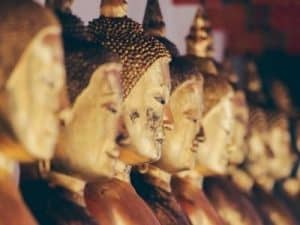 Between April or May – Unknown to many, Hong Kong was previously under the UK's administration. However, when the UK handed over the government of Hong Kong to China, the celebration was officially made into a holiday that Hong Kong citizens observe in 1998 as an ode to China's control of the country. You can join in the celebration by visiting Buddhist temples all around the nation. But, the best temple to pay tribute to is the Po Lin Monastery on Lantau. This specific Buddhist temple houses the largest seated bronze Buddha.
Tuen Ng Festival
During June – Since Hong Kong is graced with clear and bountiful bodies of water, they commemorate such blessing through the energetic dragon boat races held annually. In particular, this celebration is called the Tuen Ng Festival. This old tradition was previously participated by fishermen who competed. However, as this one-day celebration evolved, participating teams mimic war canoes and row with the beat of the drums. People from far and wide would watch along the Victoria Harbour! Furthermore, the competition is not only limited to local citizens but other participating nations as well.
HKSAR Establishment Day
On 1st July – Sovereignty is a crucial part of one's state. As a celebration of the transfer of Hong Kong's sovereignty from Great Britain to the People's Republic of China, the HKSAR Establishment day is commemorated. People of Hong Kong take this time to celebrate their independence. At the same time, some use this opportunity to voice out their political opinions and remarks. Aside from this crucial part of the celebration, HKSAR Establishment Day is a moment for live music, dragon dances and fireworks display.
Mid-Autumn Festival
Between September or October – The beauty of Autumn and the company of great people make the Mid-Autumn festival in Hong Kong a wonderful experience for people of other nations to discover. Known as the second biggest traditional Chinese holiday, the mid-autumn festival is a wanderlust avenue to find Hong Kong's festival food and drinks, lion and fire dragon dances, lantern displays, and festival-related shopping sprees! Aside from the mentioned festivities, each day of the mid-autumn festival carries a specific activity such as parades, kung-fu demonstrations, craft display, and mooncakes!
National Day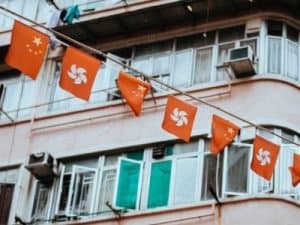 On 1st October – Another commemoration of Hong Kong's sovereignty is the National Day. This day packs a series of local celebrations such as parades and flag-raising ceremonies. But, the highlight of this occasion is the elegant fireworks display along the Victoria Harbour. You can bask yourself in local cuisine, local crafts and gifts, and other activities such as variety show organized by different performing groups around Hong Kong.
Chung Yeung Festival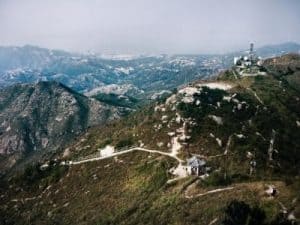 During October – Celebrated in China, Macau, Taiwan and Hong Kong, the Chung Yeung Festival is also identified as the "Double-Ninth." The "double-ninth" is also referred to as the "Festival of High Places or Autumn Remembrance." This festival has always been commemorated on the 9th day of the 9th lunar month. For this festival, a legend follows a situation from the Han Dynasty.
In this story, a soothsayer advised the king to take his family on a high place on the 9th day of the 9th moon. After the king returned, he discovered that the townspeople who failed to travel had died. Because of this story, people believed that on the 9th day of the 9th moon, they should travel to a high place or fly a kite as it carries bad luck to the sky.
Christmas Day
On 25th December – All around the world, Christmas day in Hong Kong is among the grandest. Tourists all around the globe embark themselves in the magic of Christmas as Hong Kong celebrates it with wonder and style. Among the many activities include the Hong Kong Ballet, WinterFest, Hong Kong Philharmonic, Hong Kong Symphony of Lights, Church activities, Christmas dinners and cuisine, and people visiting Hong Kong Disneyland. This worldwide celebration commemorates the birth of Jesus Christ and how his grace saved the world from sin.
Celebrations at the Time of Pandemic
As some of you may have experienced, flights and mass gatherings for the celebration of various occasions are halted by the government. This is in relation to the health-related concern about the ongoing pandemic. Unfortunately, tourists may never discover the true beauty of such a celebration this 2020. Still, they can commemorate the true essence of a particular celebration through various platforms like virtual meetings or televised shows. Despite having to adapt to the new normal, people should always prioritize their health first. In the same manner, the government asks the people for their cooperation in their mitigating strategies.
We sincerely hope that one day, every person gets to experience what Hong Kong has to offer. Public holidays or not, Hong Kong will always uphold the beauty of its culture and the excitement of its norms. These Hong Kong public holiday guides are for everyone who wants to witness the grandeur and history of this nation.
Moreover, since public holidays are non-working days, people can take time for rest, relaxation and rejuvenation. One way of doing so is by celebrating public holidays with friends, family or loved ones.