Enhancements Aim to Help Enterprises Broaden Their Geographic Reach and Develop Diversified Markets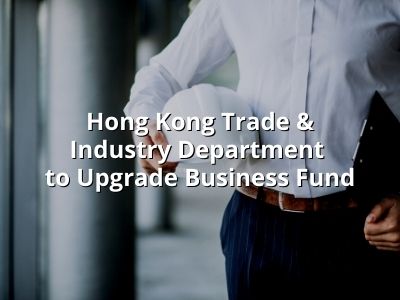 Hong Kong will upgrade its business fund to support the business development of enterprises. The Dedicated Fund on Branding, Upgrading & Domestic Sales (BUD Fund) will undergo enhancements in three phases.
The enhancements aim to help enterprises develop diversified markets even more. To do this, the enhancements aim to utilize better investment protection. This will fall under the Investment Promotion & Protection Agreements.
This was confirmed by Hong Kong's Trade & Industry Department. The BUD Fund will broaden its geographic reach progressively spanning 20 economics. Hong Kong signed a Free Trade Agreement that will see this happen. The agreement was done with 37 economies, and Hong Kong signed the Free Trade Agreements and/or Investment Promotion & Protection Agreements.
The first phase of the Hong Kong upgrade business fund measures will cover Korea and Japan. The cumulative funding per enterprise is now $6 million from the previous $4 million.
Funding support will also be given so enterprises can secure business opportunities that are brought by Hong Kong's dual circulation development strategy.
Start a Company in Hong Kong With 3E Accounting
Launching a new business begins with giving your business the best possible start from the very beginning. This is even before the company has been formed. The brightest future for your business begins by selecting the right team of incorporation experts to work with.
With years of industry insight, experience, and expertise, 3E Accounting's Hong Kong Company Incorporation Services have everything you need. Your success is our number one priority always. From start to finish, we will be there to guide you every step of the way. For more information about our all-in-one incorporation services, contact the 3E Accounting team today.