A Transformation Into a New Leisure Destination and Resort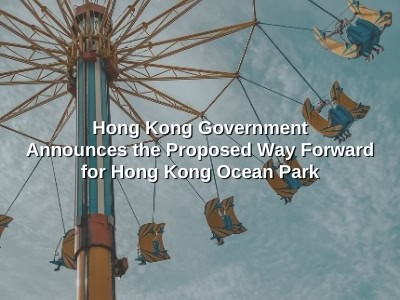 The Hong Kong Government has announced plans to transform the Hong Kong Ocean park into a new leisure destination and resort.
The aim of the proposal is to create a new experience for the local community and international visitors. The park resides in a unique geographical location, and the government hopes to leverage that to its advantage.
The Proposed Changes
Among the proposed changes to the Hong Kong Ocean Park include the following:
Non-ticketed retail
An entertainment zone
A dining zone in the lower park area
The changes could potentially increase the park's revenue and create job opportunities too. The park currently provides 2,000 part-time jobs and 2,000 full-time jobs. New jobs could be created once the Water World opens. Greater job opportunities and an attractive tourist destination will only serve to boost the country's economy even more.
The Financial Provisions
The Hong Kong Ocean Park will receive financial provisions from the government. HKD $1.67 billion in non-recurrent funding will be provided, the equivalent of one-year operation cost. This will help the park survive the projected cash shortage in the coming financial years.
The maximum financial assistance provided to the park will be HKD $1.12 billion in total for four financial years starting from 2022-2023. This is to support the park's education and conservation initiatives in its future strategy.
A Lucrative Business Destination
Hong Kong has always been a highly sought-after international business hub. With the introduction of projects like these moving forward, there will be plenty of opportunities to take advantage of. Hong Kong has held strong even amid a global pandemic, thus proving why it is an ideal business destination in Asia.
If you are thinking about setting up a business in Hong Kong, there is no better time to start. Let the experts at 3E Accounting simplify the process for you. For more information about our Company Setup in Hong Kong services, contact us today.