This post is also available in:

繁體中文 (Chinese (Traditional))

简体中文 (Chinese (Simplified))
Hong Kong Secretary's Confirmation Letter / Certificate of Incumbency / Company Particulars Search Report
Need the Above Documents for Your Hong Kong Company? 3E Accounting Can Help!
Different from some overseas offshore companies (e.g. companies incorporated in the British Virgin Islands, Cayman Islands, etc.), there is no "Certificate of Incumbency" for a Hong Kong company. However, in order to facilitate your business needs, 3E Accounting can assist to issue a Secretary's Confirmation Letter containing the details and structure of your company similar to the contents of a Certificate of Incumbency. Depending on yours or your business partner's requirements, 3E Accounting can also assist to obtain a "Company Particulars Search" report certified by the Hong Kong Companies Registry.
Why Do I Need These Documents?
3E Accounting's Secretary's Confirmation Letter will hold all the vital company information for reference. The details in the Secretary's Confirmation Letter include the following items:
History of your company's name
Active and compliance status in Hong Kong
Share capital
Current director(s)
Current shareholder(s)
Current company secretary
Details of Mortgage and Charges (if any)
You may need this document in the course of business or as required by certain overseas banks to verify that all the information given are accurate if your company needs to open a corporate bank account located outside Hong Kong.
Different banks have their own requirements for handling corporate bank account applications. In some cases, you will need this document. If you intend to use the document in other jurisdictions, you will need to check the recipient's requirements.
Sometimes, your business partners or banks overseas might request for duly filed statutory forms to be apostilled by the Hong Kong High Court. Please feel free to approach us for a free quote if needed.
What Does the Secretary's Confirmation Letter Look Like?
Your Secretary's Confirmation Letter will look something like this: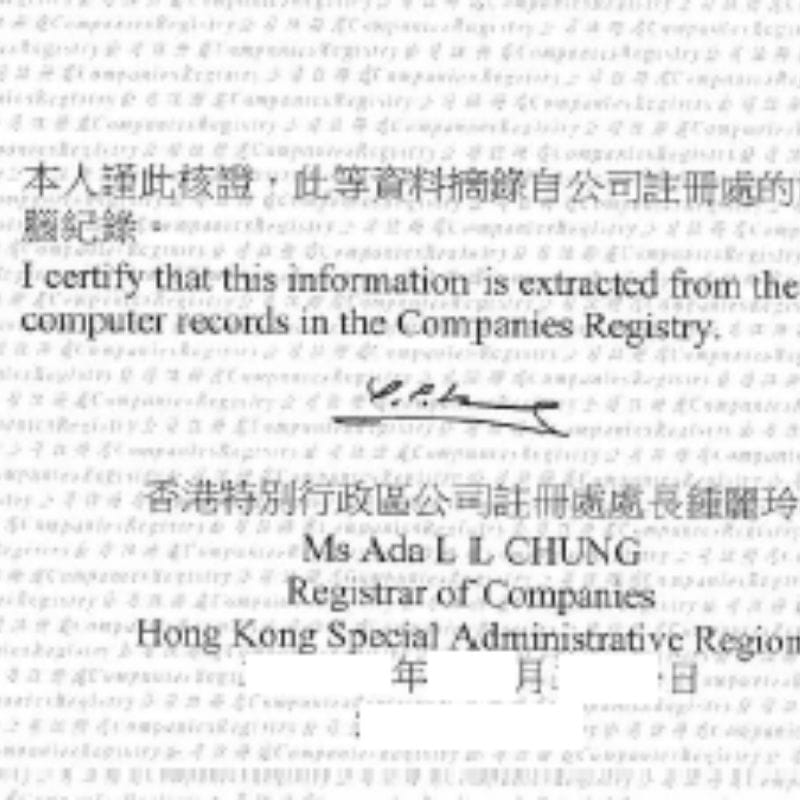 How 3E Accounting Can Assist You
With a team who has been in this business for a long time, we know exactly what your business needs are. We can help you successfully incorporate a company in Hong Kong. We can also assist with the above documents for your business. For more information about our range of services, contact our friendly team today.