This post is also available in:

繁體中文 (Chinese (Traditional))

简体中文 (Chinese (Simplified))
Understand the Jurisdictions Setup Requirement Before Proceed Your Uruguay Company Registration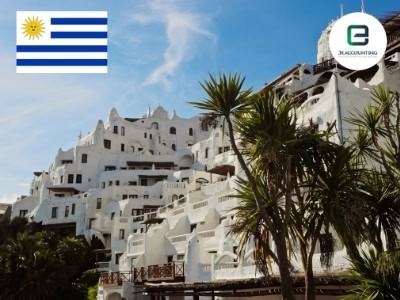 Uruguay is situated between Argentina and Brazil, in the southern part of South America. Uruguay has a stable economy that is mainly supported by the agricultural sector. The literacy rate of Uruguay is high, providing a good, well-educated workforce to companies. The per capita spending percentage of the residents of Uruguay is also one of the highest among other countries in Latin America. All these factors, among others, are attracting investors to go ahead with Uruguay Company Registration.
Uruguay's stable economy ensured that its residents did not have to bear the impact of the recession. In fact, throughout these years, the economy has shown steady growth. Uruguay employs the principle of public expenditure and investment, resulting in good growth of the overall economy. Their GDP also has shown a good growth rate over the years.
Benefits Of Uruguay Company Registration
There are many benefits you can avail if you go for an Uruguay Company Registration:
Taxes based only on the income generated within Uruguay's territory

Only two shareholders required, can be of any nationality

Minimum or no base capital required

Both the Euro and the USD are acceptable

Strategic position

Both political and economic stability

Tax exemptions for financial goods and assets of non-residents

Shareholders hold liability for only the amount of shares they hold

Highest income distribution in Latin America
Types of Companies in Uruguay
There are two types of companies an investor can consider during Uruguay Company Registration:
Corporation or Sociedad Anonima (SA)
In this, there are two types again:
Open Corporation – Companies that use public savings and list shares on the stock exchange

Closed Corporation – Companies with limited shareholders and no listings on the stock exchange
Limited Liability Partnership or Sociedad De Responsibilidad Limitada (SRL)
Most small and medium companies opt for SRL, so it is the most popular structure in Uruguay.
Steps for Uruguay Company Registration
Uruguay Company Registration, whether SA or SRL, is mostly a straightforward and quick process. The requirements of base capital for both these structures are also minimum or none. However, if you want to register as a financial or insurance company, you will have to show your capital amount.
The process of Uruguay Company Registration is as follows:
Submit a copy of your company's by-laws to the National Audit Office (AIN) and get their approval

Register the by-laws with the National Trade Register (RNC)

Publish your registration and other details in the legal newspaper and another newspaper

Register with the National Tax Administration Office (DGI) and obtain a Tax Identification Number (RUT)

Register with the Ministry of Work and Social Security (MTSS), the State Insurance Bank (BSE) and the Social Security Administration (BPS)
You will need to submit the following documents for proceeding with the registration:
Company name – Must be unique and not similar to any public sector or defence sector company

Office address – The local, legal address of your company for legal correspondence

Local Agent – The law firm you appoint to process your registration will stand as your local agent in Uruguay

Details of the shareholders – There must be at least two shareholders. There is no upper limit on the number of shareholders your company can have. They can be of any nationality

Details of the directors and officers – Your company must have at least one director. No limit on the maximum number of directors. They can be of any nationality
Choose the Right Agency to Assist You
If you are contemplating about registering a company in Latin America, Uruguay is a very good and profitable option for you. Hiring a legal firm facilitates your process and makes Uruguay Company Registration very easy.
We will help you through the business incorporation procedures. For more information and guidance to Uruguay Company Registration, contact 3E Accounting, Hong Kong. We will help you with all aspects of registration.
You can also contact us to request a no-obligation quotation or get more information about Uruguay Company Registration.