This post is also available in:

繁體中文 (Chinese (Traditional))

简体中文 (Chinese (Simplified))
Understand the Jurisdictions Setup Requirement Before Proceed Your South Africa Company Registration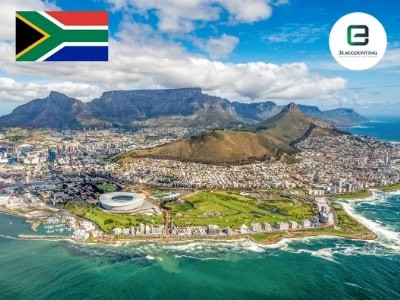 With the company registration process in South Africa being not so clear especially for foreigners, 3E Accounting has been helping investors from all around the world with South Africa company registration. 3E Accounting has partnered with business tycoons, accounting experts, and legal personalities from South Africa to make South Africa company registration easier than it has ever been.

Thus, it is not hard at all to start a company as a foreigner in South Africa. All you need to do is know about some basics about establishing a business entity in South Africa and give us a call. We will undergo your entire company registration process in no time. And there you go, you will have saved yourself a lot of time and effort and get more time to focus on formulating your business plans and implementing them.  
South Africa Private Company
Among the various types of business entities in South Africa, foreigners can opt for a South Africa Private Company. It is meant for small to large businesses and can have from one to fifty shareholders. Of course, the company needs a director and you can be your company's director if you have a valid passport or refugee document. Most probably good news for you, 100% foreign shareholding is allowed. Remember that there are two types of visas which you could apply for you if you want to start a business in South Africa:
Business Visa

Independent Financial Permit
Among these two, a business visa is easier to get. After all, it is just about what you need to start a South Africa business. However, Independent financial permit will enable you to start a business in South Africa and comes with other benefits too. Contact us for more information.
Minimum Investment Requirements
We were talking about the types of visas in South Africa because the minimum investment is dependent on them. If you go for a business visa, the minimum investment is usually ZAR 5 million. But there is now law assessment about a minimum investment the other way around. This means you don't need to make a minimum investment with the Independent Financial permit.

But as we said, the visa doesn't come easy, and for the independent financial permit, you need to have a net worth equivalent to ZAR 12 million (between $8,40,000- $900,000). Either way, whichever visa suits you, you will still need to show that your business plan is viable and will help the South African economy.
How Much Time Does it Take to Start a Business in South Africa?
The time taken for South Africa business registration would be a concern for many. It is not the business incorporation process that takes time, but it is actually the process of the investor getting the visa itself. So expect some months for you to complete the company incorporation in South Africa from dirt. However, working with 3E Accounting, we will register your business in South Africa in minimal time and cost. Contact us if you need more details regarding our services.