This post is also available in:

繁體中文 (Chinese (Traditional))

简体中文 (Chinese (Simplified))
Understand the Jurisdictions Setup Requirement Before Proceed Your Cayman Islands Company Registration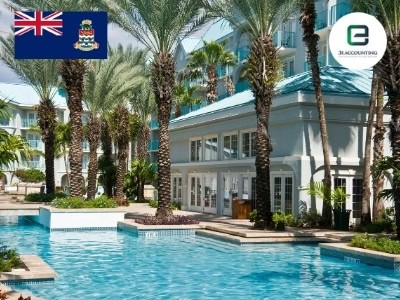 The Cayman Islands has a reputation for being a tax haven for investors from all over the world. Though this may bring some negative connotation to it as far as investment goes, it is important to realize that it is a worthy destination for any investor interested in investing overseas. It is not just ideal for starting an offshore company, but also it can be a thriving destination to start a myriad of ventures. If you are interested in investing in these beautiful islands, talk to us for quick, reliable and affordable Cayman Islands company registration services. We specialize in offering company registration and business incorporation services, and it will be our delight to make the registration easy for you.
Why Invest in the Cayman Islands?
The greatest attraction in the Cayman Islands for investors is the Companies Law of 1961. This legislation details the privacy and tax benefits for investors. But in addition to these, other things make the islands attractive for investment, and they include the following:
Stability – the Cayman Islands enjoys a great deal of economic and political stability. This can assure investors that their investment will not be at any risk due to political upheavals or turbulence in the economy.
Fast incorporation process – in Cayman Islands, it is possible to incorporate a company in just one day. There are no red tape and a lot of bureaucracies that may make the process take weeks or days.
Flexibility in business incorporation – the process of Cayman Islands company registration provides investors with a lot of flexibilities when it comes to the number of directors and shareholders, as well as other stakeholders needed to form a legal entity.
No upfront capital requirement – with most countries, those going for company formation services will have to have a certain amount of money upfront as the capital. This is usually limiting to many investors who may be interested in starting but don't have the required capital. In the Cayman Islands, however, there is no requirement for upfront capital.
Allows for single directors – in Cayman Island, it is possible to have just one director, and one shareholder to start the company. And the two can be the same person or the same entity.
No share transfer tax – in case of transfer share to third parties, there will be no taxes or duty stamps on those shares. This is unless the shares were for real estate investments.
Legal Information on Cayman Islands Company Registration
The process of starting a business in the Cayman Islands is straightforward once you have all the requirements ready. If you are not sure about the specific process you should take to incorporate your preferred legal entity, you can always use the help of experts such as 3E Accounting. Our team will do everything on your behalf as you concentrate on other aspects of your business. Here are some legalities you will have to fulfil for you to incorporate a company in the Cayman Islands:
The Company Name
The name you choose for your company must be unique. And it must not be in use by any other corporation in the Cayman Islands. The name must also not include words such as "assurance," "bank," "insurance," "mutual fund" or any other wording that may refer to royal patronage. Before starting the registration process, it is essential to ensure that your preferred name is available.
The Registered Agent and Registered Office in the Cayman Islands
To form a company in the Cayman Islands, you need to have a registered office and a registered agent. But this should not worry you because if you use professional Cayman company registration services. The service will include both a registered agent and a registered office.
The Shareholders and Directors
Just one director and one shareholder will be necessary f. Both don't have to be residents of the islands, and they can be the same person or the same entity.
Taxes
The profits, as well as the distributions to shareholders, are not subject to taxation in the Cayman Islands. Additionally, the island does not impose withholding taxes, as well as taxes on inheritance, gifts, and estates.
Accounting and Audit Requirements
The Companies Law requires that every company in the Cayman Islands must submit annual returns. However, the law does not compel the companies to include their financial records when making the returns.
The Incorporation Time
After completing the Cayman Islands company registration, it can take up to four days to get the certificate. The duration will depend on the documentation and registrations involved for the specific business you will be registering.
We Can Help
If you are keen on taking advantage of the economic and political stability that prevails in Cayman Island, you should consider Cayman Islands company registration as soon as possible. We are here and ready to help you through the entire process. All you have to do is contact us to get the process started.