This post is also available in:

繁體中文 (Chinese (Traditional))

简体中文 (Chinese (Simplified))
Understand the Jurisdictions Setup Requirement Before Proceed Your Brunei Company Registration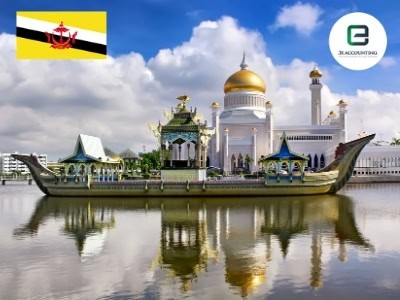 Brunei company registration may seem challenging but let us guide you through it with our professional experience.
Business Potential
Brunei is an oil-rich country located on Borneo in Southeast Asia. It has little to no taxes and has a well-educated workforce that speaks fluent English.
Brunei Company Registration Procedures
Brunei company registration procedures take up to a week and involve a number of pre and post-registration steps.
1. Verify the Availability of the Company Name
Applicants can do this online on the government website for the Business Names Division. The online system will generate an instant verification of the company name and notify the applicant on whether the company name is available.
2. Register the Company
Once the proposed company name is verified and available to be used, applicants can proceed to the fill-in online application form at the government website for Registry of Companies. Company registration in Brunei will cost BND300.
Applicants will need to submit the following documents:
Personal Identification documents.
Emails and contact information for a member of the company.
Consent form to act as a director.
A list of directors and their names.
Memorandum and Articles of Association signed by all members.
Once the registration process is complete, the Registry of Companies will issue a certificate of incorporation, two certified copies of the memorandum and articles of association, and provide registration forms for the Employees Provident Fund and the Collector of Income Tax. These documents will be sent as an electronic version usually within the next business day after submitting the application for company registration in Brunei.
3. Register Employees With Either of the Provident Fund
Once a company is successfully incorporated, relevant information will be automatically forwarded to the Employees Provident Fund (EPF) system. The system is fully online and there is no need to submit a hard copy of documents complete registration with the EPF.
All employers are required to pay relevant contributions to their employees EPF accounts. The company will need to complete the registration online and obtain an EPF account number. They will also need to register their employees and provide details of their employees' names and salaries. The identity cards and employment contracts of all employees will need to be provided as well.
3. Make a Company Seal
Although a company seal is no longer required by law, a company may still choose to acquire one from a local seal-maker.

Contact Us Today
Interested in company registration in Brunei?
You've come to the right place. We are professionals in assisting businesses to venture overseas.
Contact us today and let us help you expand into greater heights.