Time Management for Secretaries: Things You Must Know
As a secretary, you must be able to carry out works of different priorities in a timely fashion. Proper time management will make you more productive and efficient. Your productivity is directly responsible for the growth of the company because your work will affect other's work too.
With that said, we'll elaborate more on how secretaries should effectively manage their time, as well as their boss' time. After all, time is a precious commodity, especially in the business world.
Time Management for Secretaries: What to Adopt
Prioritizing Your Tasks
As a company secretary, you will be responsible for a multitude of tasks. Understanding the value of the tasks and prioritizing them is very important. You can sort your tasks according to their importance and urgency. If some of the tasks require other tasks to be complete first, then you must be aware of these connections. If you are unsure of the priorities, take help from the assigner.
Scheduling Your Tasks
All of your tasks will have a certain deadline. Since you cannot complete all the work at once and since multitasking is unproductive, be sure to schedule your tasks. You must be well aware of the nature of the tasks, their urgency, and the deadline. You might also have to change your priorities while you make your schedules. For example, if you have a low priority task involving a government office that closes on midday, you cannot schedule it for the evening.
There are a number of task scheduling software that will help you to create an organized schedule. They can send reminders, automate tasks such as sending scheduled emails and files and track your progress.
Managing Your Workload
As a secretary, it is evident that you must work long hours involving paperwork and computer screens. Therefore, it is necessary that you maintain good energy levels throughout the day. Including frequent rests and refreshments will actually improve your productivity. There are a lot of techniques that help you maintain a strong focus on your work (The Pomodoro Technique, for example). Furthermore, it is absolutely essential that you know when to quit your work and call it a day. Getting proper sleep and diet is also essential if you want to cruise through your next day getting optimum work done.
Asking For Help
Asking for help is somewhat underestimated in every aspect of life. You have no idea how much easier your work becomes if you simply ask for help. It is important to remember that you are not perfect, like everyone else. Maintain a friendly environment with your colleagues and always be ready to reciprocate their help.
Time Management for Secretaries: What to Avoid
Avoid Procrastination
Procrastination is a very common trait that hampers your productivity in the workplace. It will disrupt your schedule and generate a huge pile of work at the last hour. Leaving your tasks right until the end will create a lot of stress and anxiety, leading to failure. Working prolonged hours without breaks can also cause procrastination. Set aside a timer and maintain a period of strong focus, followed by little breaks in between. Always get proper sleep and avoid using social media frequently.
Avoid Interruptions
During periods of intense focus, turn off all the social media and email handles, and avoid small talk with your colleagues. Frequent interruptions will degrade your attention level in work. Check for important notifications and reminders during little breaks.
Avoid Multitasking
Multitasking is a great way to get nothing done. Divided attention may lead you to miss important details in all of your works. You might also mix a part of your one work into the other and cause potential embarrassment. Complete one task at a time. If it is too long, take little breaks to refresh. If it is too tough, ask for help.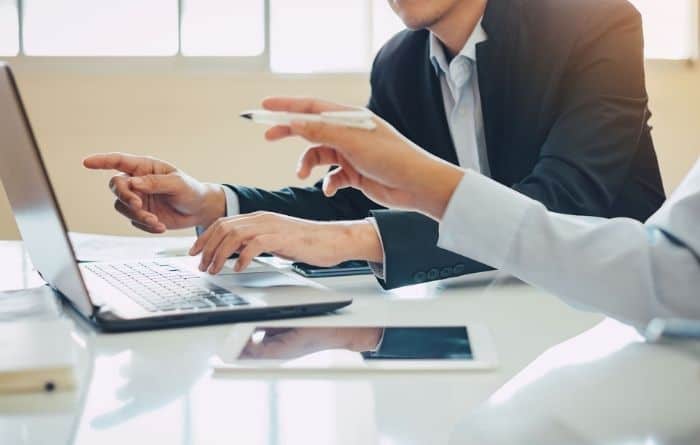 How Can We Help?
From this blog, it is evident that a productive secretary can greatly influence the growth and performance of your company. 3E Accounting can provide state of the art company secretary services to assist you in your daily office, corporate and government dealing works.
With 3E Accounting, you don't have to look any further for affordable company secretary services.
Contact us at +852 5749 4859 or email at info@3ecpa.com.hk if you have any further inquiries.