Hong Kong Business Registration: The Most Important Information You Need to Know About HK Business Registration

Hong Kong is a perfect place to do business. Businesspeople from all around the world are fascinated by its economic environment, and those who have money don't wait for a long time to invest. Of course, we are just repeating what you have heard a lot before. However, here is an interesting fact: there are about 1.4 million registered businesses in Hong Kong. Yes, that much people concluded that HK business registration was for them.
Well, if you are thinking of investing in the state, you have an excellent idea. To help you with that, here are some things you ought to know about business registration in Hong Kong.
Business Registration Hong Kong: What Are the Types of Companies in Hong Kong?
These are different types of companies in Hong Kong:
Sole Proprietorship: A single person runs the company. It is for small businesses. The company is a property of the owner and doesn't stand as a legal entity. The owner can claim all the profit but is liable for the losses and debt.
Partnership: There can be up to 20 partners in a Hong Kong partnership. Remember that similar to a sole proprietorship, a partnership isn't a legal entity. There are two types of business partnerships in Hong Kong:
General Partnership: Every partner invests an equal amount and so can rightfully make important business decisions.
Limited Partnership: Some partners don't invest as much as the others. How much decision they can make depends on the extent of their contributions.
Limited Liability Company
A Limited Liability Company stands as a corporate legal entity. We can further classify it into these categories:
Company Limited By Shares
There are shareholders in a company limited by shares. When the company goes down, everyone will be liable only for the number of shares they hold.
Company Limited By Guarantee
This is not a very common type of a limited liability company. There are guarantors whom, in case, the company goes down promise to invest enough to make it running again.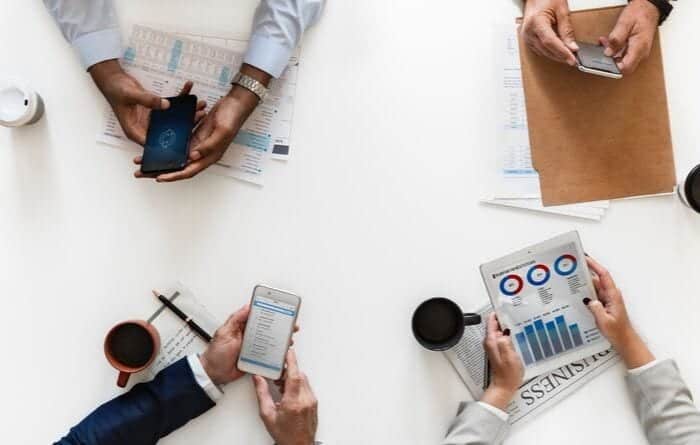 Types of Company Limited by Shares
Especially if you are a foreigner, you need to have enough information about it if you are looking forward to an HK business registration. Again, we can branch out a share company into these classifications:
Private Limited Company
A private limited company is the most popular and recommended business entity in Hong Kong. In fact, most of our article is going to be about it, as it makes doing business easiest and is almost the only available option for foreigners.
Public Limited Company
The difference between a public and a private limited company lies in the allocation of shares. A private limited company's shares can only be transferred between members, but in a public limited company, the shares are made available for the public to buy. It is a very big enterprise, and mostly private limited companies convert into a private limited company after building a huge customer (most of the time multinational) base.
Branch/ Subsidiary
Foreigners and locals are free to open a brand of an already existing company from abroad or from Hong Kong. Remember that a brand will only be taken as a part of the parent company, and thus, its business activities/ accounts will not be calculated exclusively.
Representative Office
If you want to expand your business to Hong Kong but are not yet sure, this might interest you. A representative office is an administrative office of a company opened to study the market before investing. They can't do business transactions, however, they are cheaper and easier to register than other forms.
Can Foreigners Do Hong Kong Business Registration?
Of course, business registration Hong Kong is available for foreigners. However, they need to ensure that their business plan is viable and can make a significant contribution to the Hong Kong economy.
It is all subjective; there are no minimum investment requirements, but you need to impress the authorities one way or the other. You must prove your company will create local job opportunities, mobilize local products, and help solve a problem.
Remember that you need to be at least 18 years and should not have any criminal records. We have more information about it on our site.
Do You Need to Register Your Hong Kong Business Yourself?
Good for you, no! 3E Accounting can help you register your Hong Business for you. All you need to do is call us and tell us the type of company you want. Or, you can still contact us if you are 'not so sure,' we can sit down for a consultancy session, and you will find your answer there.
And no- if you are q foreigner, you don't need to be physically present in Hong Kong during the registration process. Anyway, it doesn't mean that you don't have to visit the region at least once. As you can see, even if we can do your HK business registration, you need to be here for opening a bank account.
Ensure You Meet these Demands Before Registering Your Business
Sole proprietorship and partnership don't have a lot of requirements. All you need is some people above 18 years old who are willing to invest. Nevertheless, the chances of authorities agreeing to let foreigners open one of these entities is low because you can't make a 'significant contribution' with these entities.
So, unless you have billions of dollars to open a public limited company, you need to go for a private limited firm. Here are the things you need before incorporating one:
Director: Your company must have at least one director. They can be a resident of any country and don't need to stay in Hong Kong.
Shareholder: Your company requires at least one shareholder. He/ She can be of nationality, i.e., Hong Kong allows 100% foreign ownership.
Company Secretary: You need to hire a local secretary. This can be an individual or a resident company providing secretarial services. Contact us for more information.
Note: The information about the director, shareholders, and company secretary is public in Hong Kong.
Registered Address: A registered address is the official address of your company. It should be an actual physical address and not a PO Box Number.
AGM: As you need to conduct an Annual General Meeting every year and file annual returns, we strongly advise you to hire a bookkeeper.
Business Licenses: In case you work with 3E Accounting, we will ensure you get all the necessary licenses for your company. Remember that this is a very sensitive topic and if you will e called by a judge if you miss out on some permits that you need.
Also, while registering a company, you need to present information about the proposed business activities.
How Much Time Does It Take for HK Business Registration?
You can do Hong Kong business registration in as less than a day or two. However, on average, it might take up to a week.
Business Registrations Hong Kong Renewal
You need to renew your HK business registration certificate once every year. In fact, you don't need to worry- the process is quite simple, and you may ask your accountant to handle it.