Follow These Steps to Starting a Business and You'll Make it Big in Hong Kong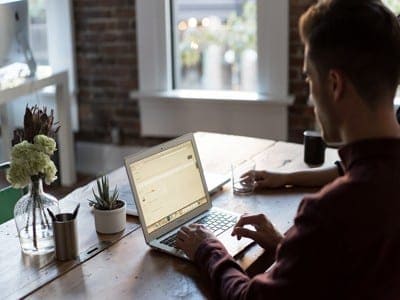 Having a business in Hong Kong means benefitting from one of the most systematic economies in the world. The Hong Kong commerce environment is suited specifically for business, and investors all around the world have been choosing Hong Kong as their prime destination. However, there are some certain things that you need to keep in mind while starting a business in Hongkong. So, here today we discuss the steps to starting a business in Hong Kong.
Find Your Niche
Here's the deal for every successful business: they sell something specific. The reasoning for committing oneself in business is not money; it is the passion. Also, if you want to make your investment success, you should be willing to be work on it more than everything else. You need to become consistent and to be successful and to become consistent, you need to make sure that you can commit to it without ever being bored.
Finding your specific niche also means being crystal clear with the idea. It means getting yourself into something you know about-  something that you have experience in. If you get your hands dirty with something you don't know about, the majority of chances remain on the fact that it might create harm in the future. Thus, the first one on the steps to starting a business would be to picking a specific niche and putting your focus on it.
Pick Your Product or Service
This is another one on the steps to starting a business. You might offer a product or service through your business. Whatever it is, make sure that what you have to provide solves a specific problem that the people have been having. Remember that we said 'problems people have been having' and not the problems that are already being solved. You need to try your utmost to become creative with your business idea to stand out and become unique.
This step is one of the most important to consider while starting a business in Hong Kong and is also the one that has been delaying many to start a business. Hence, make sure that your product is somehow different from everything else in the market and people will show genuine interest to it.
Analyze Your Competitors
Hong Kong is an economy run by commerce, so it is obvious that there is plenty of competition. So, analyzing your Hong Kong competition might be a long task, as there probably are numerous businesses already providing the things that you do, but it will be worth it. You need to recognize who your competitors are and see how they do their things. See their product, monitor their marketing strategy and see their growth.
Analyzing your competitors, is, however, isn't a one and off work. After having a clear clue about your competitors, you need to ascertain that you keep on monitoring their moves after you start. This way you will know about the entire status of the market and it will help you make changes when you need to.
Formulate a Marketing Strategy
After all, your product isn't a magnet that sells itself. You need a marketing strategy that will reach you out to the people. While making your strategy, first you need to define the demographics of your customers. This means the age group, location and such. The simple idea is to create an advertisement that can intrigue your potential customers and where you play your advertisement depends on your budget. Make extensive use of social media to reach out to people, and you will need to allocate some budget to reach out to the people itself.
The marketing strategy is many times the main factor of making things sell, and with an appropriate marketing strategy, you can even sell rocks. Your marketing strategy is about your idea and to make a great idea you need to brainstorm a lot, just make sure you do it in the right way.
Register Your Business
After all the above steps to starting a business, one thing left for you to do is to incorporate your company. Officially opening a business in Hong Kong is not a hard task, and in many cases, it might be done in a few working hours. Good for you, we at 3E Accounting provide company registration services in Hong Kong and all you need to do to register a company in Hong Kong is to contact us. However, here are some things that you need to know before starting a business in Hong Kong.
The Type of the Company
Another among the steps to starting a business is to finalize on the type of the company. There are mainly three types of companies in Hong Kong:
Sole Proprietorship
A sole proprietorship is the simplest type of business entity in Hong Kong. The sole proprietorship is a one-man business, meaning that a single individual owns and runs the entire business. Every loss or debt is his/her liability but at the same time, he/she has the rights to the entire profit. The business, however, doesn't stand as a separate legal entity and sole proprietorship has a lot of risks.
Partnership
In simple terms, a partnership is not so much different from a sole proprietorship, but there are multiple people running the business. A Hong Kong partnership can have anywhere between 2 to 50 partners running together with the business. The partnership doesn't stand as a separate legal entity. There are two types of partnership, one is the general partnership where ever partners make equal contributions and another one is a limited partnership. '
Private Limited Company
A private limited company is the most popular company entity in Hong Kong. The company is run by shares and it needs a director, shareholders and a resident secretary. A private limited company stands as a separate legal entity and has concepts such as head office, branches, employees, promotions, etc. Foreigners starting a business in Hong Kong can only opt for a private limited company.
Other Variables
Company Name
You will need to register a company name which isn't vulgar and is different from other existing companies in Hong Kong.
Company Registered Address
Your company registered address must be a physical address and can't be PO Box number.
Conclusion
These were the steps to starting a business in Hong Kong. Still got questions, contact 3E Accounting, we will help you. Also contact us if you want company registration, accounting or secretarial services in Hong Kong.