The Pros and Cons of Forming a Family-owned Corporation
A family-owned corporation is a commercial undertaking wherein family members are actively engaged. Forming a family-owned corporation in Hong Kong offers advantages, not to mention working around your loved ones. Indeed, there are several potential pros and cons in forming a family-owned corporation. But like any business endeavour, there are certain drawbacks to doing business with the family.
Let's look more closely at the pros and cons of forming a family-owned corporation.
Pros of Forming a Family-owned Corporation
Stronger Motivation to Work Hard
The first advantage of forming a family-owned corporation is that family members have a stronger motivation to work harder. Consequently, it helps you ensure the corporation's growth as the family members have a personal stake in its development.
Reduced Expenses
Secondly, family members working at family-owned businesses are willing to invest their resources. Also, they'll ensure the company's sustainability and support its growth. This may mean making a financial commitment, shouldering the Hong Kong Incorporation Fee, or having a salary cut. During challenging circumstances, such as market downturns, when it is crucial to tighten things up, this advantage is incredibly beneficial.
Flexible Work Schedules
Another advantage of forming a family-owned corporation is flexible work schedules. Family members can cover for each other if the necessity arises.
For instance, you have an urgent appointment, a family member will be more than willing to take your post. Whereas if it's not a family-owned corporation, it might be complicated to ask another employee to jump shift when you are off.
More Comfortable Environment
In the absence of significant family disputes, forming a family-owned corporation can be satisfying. You wouldn't have to spend the time getting to know one another and learn preferences when you see each worker well already.
Saves Time and Resources
It provides convenience for the organization because you are not recruiting outside of the family. You don't have to waste some ads and recruiting time and resources.
Smoother Decision Making
There will be fewer workplace politics at play in forming a family-owned corporation. It would be simpler and smoother with family members to get the problem solved compared to the networks of a typical organization.
Cons of Forming a Family-owned Corporation
Family Can Be Off Putting
Petty family misunderstandings can sometimes take your energies away from managing your business. Focusing on the things that matter, including what your clients expect or how to optimize your services or products while you manage a family-owned corporation, maybe more challenging. The reason behind these is the lack of professionalism and the personal link attached to the business.
No Line Between Home And Work
In forming a family-owned corporation, you often tend to bring work at home and take family problems to work with you. As a result, these confusions will bleed into your company and scare clients away.
Too Many Bosses
It might mean disaster if your family-owned corporation does not explicitly identify who is in charge. How do your staff members decide who to answer to because everyone thinks they have fair footing? What if two separate bosses send another non-family worker separate, strongly opposed instructions? If you want your family-owned corporation to run successfully, then iron out these concerns.
Unstructured Management
Due to the degree of trust existing in family-owned corporations, compliance concerns are taken less seriously. Organizational hierarchies and regulations, and the need to comply with external corporate legislation are sometimes neglected. Regrettably, this negligence can be detrimental.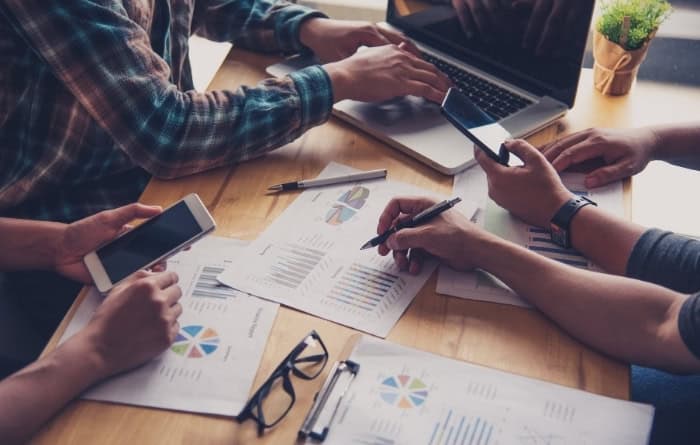 The Bottom Line
Forming a family-owned corporation requires a delicate balance around gains and losses. If you plan to start a company with your family members, think about it before you leap. You can't claim that a family-owned corporation is a guaranteed win because every family is unique. Yet, there are always reasons to be optimistic. To be secure, both emotionally and financially, map out the terrain so you'll have a clearer understanding of how you should begin.
Consider partnering with 3E Accounting Hong Kong. We are the leading provider of company registration services in Hong Kong and around the world. We've helped start-ups and established corporations alike in setting, scaling, and succeeding in their business. Contact us for your inquiries.