Business for Sale – Selling Your Business With No Time to Waste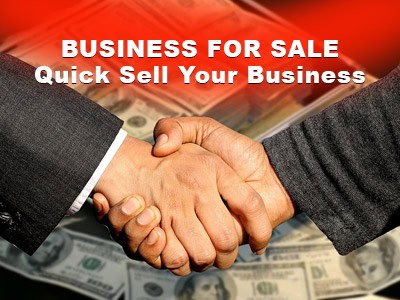 A business for sale is a call for action to interested buyers. However, the seller must be responsive, neutral and professional to get things going. You may have to continue managing the business while attracting the right buyer and potential new owner. Here are several steps you can use to start the process of selling your business swiftly and smoothly.
Step 1: Get Your Business Summary Ready
Ninety per cent of the time, a business summary makes things so much easier for interested buyers. This essential document is a 10- to 20-page overview of your business that should answer most buyers' critical questions. A business summary can provide a smooth and professional sales process. It adds value to your company and may reduce after-sale litigation. But, there's a catch. A licensed business broker should prepare it. They are more experienced in knowing what buyers want. As a business owner, you sit back and relax while a pro does the job for you. You ideally want this to start on the right track. Hence, the business summary is key to an overall business sales strategy.
Step 2: Aggressive Business Marketing
While preparing the Business Summary, you would identify your ideal buyer. Does your perfect buyer need experience in the given industry? If yes, advertise in trade publications, industry groups or other media read by investors in your industry. This generally applies to specific sectors such as legal, medical, engineering and other professional services. Otherwise, you have a more extensive range of marketing channels to attract buyers that you can advertise outside of your industry. This approach commands higher chances of buyers approaching you for further details. But, if your business is value is more than a million dollars, you should have a list of names and contact information of the potential buyers. All in all, when advertising the business, have a third party doing it for you, including answering questions, so you can remain anonymous.
Step 3: Screening Buyers & Non-disclosure Agreement
Surely you are as excited knowing that you have people querying about your advertisement. Do note that not everyone is a serious buyer. Therefore, you must screen the queries appropriately. One way to do it is to design a template email reply. If you get a further response, then you may have genuine buyers. Otherwise, you could lead the queries to the next step, signing your non-disclosure agreement (NDA). In your reply, do include a copy of your ad. Mention in the response that you have a complete business summary for buyers who sign an NDA. From this point, the email reply should eliminate non-serious buyers. If you get positive feedback, revert with the NDA attached. Your NDA should include the following questions:
How much cash do you currently have?
What is your net worth?
Are you experienced enough? (only if your business requires specific knowledge)
Never beat around the bush and state your intent clearly. It saves your time as well as the buyers' time.
Step 4: Meet in Person
Once you have determined which of the queries qualify for your Business Summary, email them the jewel document. Do make a friendly, courtesy call to those you emailed, telling them that you are available for contact, any time with questions. Next is the waiting game. Buyers would need time to read your Business Summary. The following are possible feedbacks from buyers.
If they like your business, they will call you up again.
If they email you a few follow-up questions, answer them.
If they email a long list of questions, set up a meeting.
If they refuse to meet you after seeing the Business Summary, ignore them.
If the buyer demands on receiving additional information without a meeting, you should request information from them too such as resume, credit report or financial statement.
Continue screening buyers as you go along, providing more information. Most buyers will make an offer after several more meetings. Your guts will tell you which of these buyers are genuine when you are meeting them in person.
Step 5: Offer Accepted!
Before you accept an offer, have a professional broker to be part of an offer negotiation. At this point, draft an offer only after both parties have agreed to key terms. When the buyer makes an offer, request from them proof of funds. You only want to be sure that they are financially qualified before you negotiate. When you do accept an offer, make sure all due diligence is mutual. You have the right to review the buyer's financial condition, background and many other aspects. It will allow you to withdraw from the offer if you see that the buyer has potential problems. You could also request the buyer's expectations of your business due diligence. If they have a specific checklist, use it and prepare necessary documents.
Step 6: Due Diligence Process
If you hire a professional broker, they will review the business and help identify deal-breakers. Some brokers will also create a custom due diligence checklist. You can use it to prepare your company due diligence during offer negotiations. Buyers usually have more power during this stage. They will generally comb through financial documentation to ensure they are buying into a good deal. You could have some leverage if you can offer to finance part of the agreement. It also shows that you are transparent.
Step 7: Close the Deal, Finally!
You have been dreaming of this end for days and weeks. It will become a reality if you prepare for it weeks in advance. Keep all parties organised with checklists and timelines. You and the buyer could meet ceremoniously for the closing. Or both parties signs documents as they become available and forwards them to a broker. Once the broker has everything, the broker will release the fund to the seller, and the deal is closed.